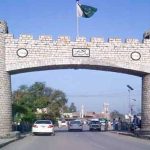 KARACHI: Former Chief Minister (CM) Sindh Qaim Ali Shah on Sunday walked out the meeting of leaders of Pakistan People's Party (PPP) over the issuance of party tickets for the upcoming general elections.
Qaim Ali Shah also expressed anger over awarding party ticket to Nawab Wassan announced in the meeting presided over by party's Chairman Bilawal Bhutto Zardari.
During the meeting, Qaim Ali Shah expressed disapproval over the decision in favor of Nawab Wassan and walked out the meeting room.
After his walkout, the meeting was halted and the decision of finalizing the names of contestants for Lyari and Chemari remained unannounced.