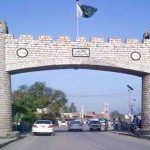 ISLAMABAD: The Qatar government on Saturday distanced itself from a letter written by a prince regarding financing of properties owned by the ruling Sharif family in London.
Responding to the letter which was submitted by the ruling family in the apex court, Qatari ambassador to Islamabad Saqar Mubarak al-Mansouri told a private news channel that his government was not involved in this issue. "Let me tell you very clearly. It is an internal issue of Pakistan. The Qatar government is not involved in this," he said.
Shortly after the channel aired the footage, PTI Chairman Imran Khan took to the micro-blogging website Twitter and called the letter as fake. "Qatari govt distances itself from fake Qatari letter from NS's business partner – share in Port Qasim etc," Khan wrote.
"Clearly Qatari govt is embarrassed by this fake letter written by acknowledged business partner of Sharifs, who is also named in Panama Papers," he added.
"This letter from Sharif's business partner got him, amongst other largesse, a Rs 200 billion Port Qasim deal. Corruption breeding corruption," Khan alleged.