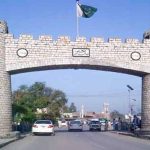 ISLAMABAD: Qatari Prince Hamad Bin Jassim Bin Jaber Al Thani on Monday has refused for the third time to visit Pakistan embassy to record statement in Panama Leaks case, media reports stated.
According to media reports, the prince has asked the authorities to come to his house if they want his statement.
The decision to not appear before Joint Investigation Team (JIT), constituted by Supreme Court (SC), is not surprising, however, the expression of doubts in investigation procedure as well as raising the matter of transparency is a fairly recent development. The impression of doubt has been created in JIT's interrogation with these reservations.
Qatari sources said that no witness can record the statements in such circumstances which appeared after the leaked photo of Prime Minister Nawaz Sharif's son while he was being questioned by JIT at the Judicial Academy.
It should be recalled that Qatari letter was produced before the Supreme Court's five-member bench to probe Panama case by Sharif family's lawyer. The document was dated Nov 5, 2016, from the prince who ruled Qatar from 2007 to 2013 as Prime Minister.
On the other hand, PM Nawaz Sharif's son Hassan Nawaz appeared before JIT today (Monday) along with all the relevant documents to present before the team.
Federal Minister for Finance Ishaq Dar will face the questions prepared by the JIT at 3:00pm today while PM Nawaz's other son Hussain Nawaz and daughter Maryam Nawaz will appear before the JIT on Tuesday and Wednesday respectively.