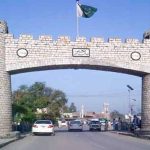 ISLAMABAD: The Senate, which resumed its session on Saturday morning, is holding discussion on prevailing law and order and political situation in the country.
Participating in the debate, Saadia Abbasi of PML (N) said the caretaker governments should stay impartial to ensure free, fair and transparent elections in the country.
Shibli Faraz of PTI said his party supports the demand of free and fair elections.
Mian Raza Rabbani of PPP regretted that candidates of proscribed outfits are also participating in the general election.
He said the election commission should answer as to how the nomination papers of such candidates were accepted. He said these elections are very important for democratic future of the country.
Leader of Opposition Sherry Rehman said reputation of these elections is vital for positive image of Pakistan. She said it will augur well for the country if the elections were managed in a smooth manner.
Assad Junejo denounced the recent acts of terrorism in the country and urged the caretaker government to fulfill its responsibility vis-à-vis law and order situation.
Sitara Ayaz said it is responsibility of political parties to motivate the people to come out on the polling day and cast their vote.
Leader of House Raja Zafarul Haq said under the elections act 2017, responsibility rests with the caretaker governments to assist Election Commission of Pakistan in conduct of smooth elections and ensuring rule of law in the country.
Mohsin Aziz of PTI said people have rejected politics of corruption and plunder. He regretted that certain elements are maligning state institutions for their vested interests.
Naseebullah Bazai said political parties should stand behind the election commission for smooth conduct of the polls.
Pervez Rashid said all political parties should be given level playing field in the elections.
The house has now been prorogued.