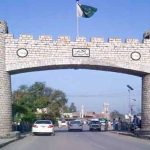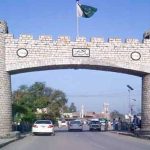 ISLAMABAD: Pakistan Tehreek-i-Insaf (PTI) vice chairman Shah Mehmood Qureshi on Wednesday questioned that how and why the names of caretaker PM nominated by the party got leaked.
In his statement, he said that they are reviewing the name leak matter within the party.
"Names for caretaker setup were on discussion and consultation level," he added.
Qureshi told that the issue has also been raised before PTI chief Imran Khan. "We are seeing that on whose part the irresponsibility has happened. Unluckily the names were published in the newspapers which were still under consideration," he said.
"I will personally inform Khurshid Shah of the entire situation if he has been upset by the issue. I will meet him soon. PTI wants free, fair and credible elections for which it wants to nominate reliable names," asserted Qureshi.
It was earlier reported that PTI has finalized the names of Abdur Razzaq Daud, Tasadduq Jilani and Dr Ishrat Hussain for caretaker PM.
In response, opposition leader expressed exasperation over leakage of the names. Shah stated that he was flabbergasted on PTI's move to make names public. "At present, there is no need to sit with PTI. The jurisdiction to finalize name of caretaker Prime Minister rests with me and Prime Minister Shahid Khaqan Abbasi", uttered Shah.