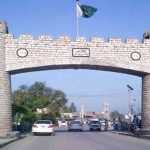 ISLAMABAD: Foreign Minister Shah Mahmood Qureshi has expressed deep and heartfelt condolences on the passing away of Senator McCain.
In a statement, he said thoughts and prayers of the people of Pakistan are with the family and friends of Senator McCain.
He said Senator John McCain had an illustrious military and public service career and was admired across the spectrum of US politics as a man of integrity and a champion of civility.
The Minister said as Chairman of the Armed Services Committee, Senator McCain always stood for strong Pakistan-US relations and a cooperative approach for promoting peace and building stability in the region.
He said John McCain will be greatly missed in Pakistan.