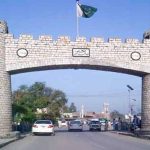 ISLAMABAD: Foreign Minister Shah Mehmood Qureshi on Tuesday stressed the need to bridge the existing trust deficit between Pakistan and the United States, as both the countries were important for each other.
He said, "There is a long history of diplomatic relations between Pakistan and America. There have been ups and downs [in bilateral ties]."
While talking to media persons in Multan, the newly appointed foreign minister recalled that the US had imposed sanctions on Pakistan at a time when "we have been the most allied of the allies".
The minister said US Secretary of State Michael Richard Pompeo would visit Pakistan soon.
"Let's see how it proceeds from there," he said, adding that the US wants peace in Afghanistan which was also Pakistan's wish.
Pakistan has sacrificed a lot in the "war against terrorism" and has always stood by the US, Qureshi maintained.
To a question about Indian ceasefire violations along the Line of Control, Qureshi said the violations were not in favour of both the countries. Confidence building measures (CBMs) existed at the LoC regarding the ceasefire, which should be observed.
"Is there any solution to issues faced by the two countries, other than holding dialogues?" he questioned. Pakistan and India were facing water, poverty and climatic changes issues which had created troubles for them.
"If we don't resolve the core issues, including Kashmir, who else will solve it," Qureshi said, adding that India should review its "aggressive policies".
To another question about cricketer Navjot Sidhu's visit to Pakistan and India's reaction, the foreign minister said the renowned Indian player visited Pakistan on the invitation of Prime Minister Imran Khan.