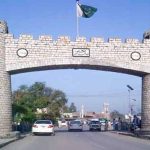 ISLAMABAD: Pakistan Tehreek-e-Insaf Central leader, Shah Mehmood Qureshi Tuesday urged the government to clarify its position over Qatar issue following the cutting of diplomatic relations with it by six countries on charges of supporting some extremist groups.
Terming the recent developments in Qatar as 'Crisis in the making,' Qureshi wanted to know 'What is our position on the issue ?' and Where do we stand ? asking the government and the Foreign Office to explain.
Speaking at the floor of National Assembly, the PTI leader said that since this issue would have great implication on the region, so the government and foreign office should have come to this august house to clarify their position.
He said that Pakistan was enjoying deep relations with Qatar and was importing Liquefied Natural Gas (LNG) from it to help overcome the energy problems. However, he added, "We did not know where this recent development would lead our future relations with Qatar."
Qureshi was of the view that earlier, this august house, through collective wisdom, had suggested a proper way on the issue of Yemen and being an important member of the Organization of Islamic Cooperation (OIC) there is need to come with some solution.
He said that Pakistan had strategic relations with Saudi Arabia while Iran was our neighbour, sharing a vast border with us. He said that currently the situation was not conducive at borders with Afghanistan and at the Line of Control (LoC) in Kashmir.
Talking about the budget, he said that the government was presenting its point of view on the budget but the other side of the coin i.e. the viewpoint of opposition was missing, making the whole exercise meaningless.