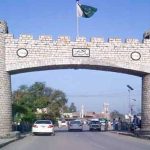 KARACHI: PPP leader Raza Rabbani Tuesday said that the Election Commission of Pakistan (ECP) could not intervene in the Parliament's proceedings.
Referring to controversy over delimitation, the former chairman Senate said that there was no question of transgressing into the domain of the Election Commission of Pakistan. However, he added, the ECP must have read the terms of reference.
He said that all institutions in the country should remain within their constitutional limits and should not meddle with one another's constitutional jurisdiction.
A special parliamentary committee, headed by Deputy Speaker National Assembly Murtaza Javed and formed to mull over the issue, had rejected the initial draft and said delimitation should be according to voter lists.