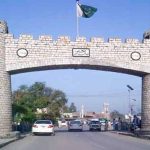 RIYADH: No moon sightings were reported, in multiple countries, to mark the start of Ramazan, effectively indicating that the Muslims' holy month will commence on May 17, 2018.
Announcements from at least nine countries noted that the moon signalling the start of Ramazan was not sighted Tuesday night and, therefore, the first fast would be on May 17.
The moon was not sighted in Saudi Arabia, Arab media reported, adding that they were waiting for an official announcement from the state, which came a few hours later.
The Arab media had said Ramazan would commence on May 17, with the Supreme Judicial Council of Saudi Arabia confirming the date in its subsequent official announcement.
In Dubai, too, an announcement was expected as of reporting time as the United Arab Emirates' (UAE) moon-sighting committee meeting continues in Abu Dhabi, Private news channel reported.
The moon was not sighted and an official announcement was awaited, Arab media said in regard to Ramazan in the UAE.
The Australian National Imams Council (ANIC) also affirmed that the Ramazan moon was not sighted anywhere in Australia and that the holy month would start Thursday.
The Ruet-e-Hilal Committee of Japan said it had not received any reports of moon sightings from Tokyo or any other Japanese city and, thus, Ramazan would start on May 17.
No moon sightings were reported in Indonesia, Malaysia, Brunei, Singapore or Oman, according to the news on Arab television, which reiterated that the holy month would commence on Thursday.