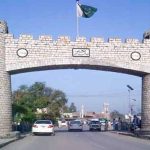 PESHAWAR: Senior leader of the Jamaat-e-Islami, Professor Ibrahim Tuesday said that the JI would move the court against the decision of Election Commission to nullify the by-election in KP-95, Lower Dir.
Jamaat-e-Islami candidate Aizaz ul Mulk had won the seat vacated by his party chief Siraj ul Haq.
Addressing a press conference here, the JI leader said that they would challenge the decision in Islamabad High Court. "This decision is tantamount to covering up the crime," he said.
He further demand action against people allegedly involved in rigging in the general elections.
Professor Ibrahim further said that his party was ready to apologize if Imran Khan proved that elections were not rigged. "W are coalition partner of PTI, but we cannot remain silent on rigging," he added.