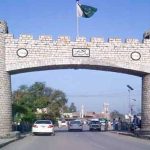 LONDON: Former prime minister Nawaz Sharif's daughter Maryam Nawaz on Wednesday stated that she is ready to face imprisonment as price of the path she has taken.
Talking to media persons in London, Maryam Nawaz asserted that she along with her father Nawaz Sharif have appeared in over 100 hearings and will return to Pakistan before general elections 2018 for sure.
On Kusloom's health, Maryam informed reporters that Kulsoom Nawaz underwent an extensive surgery and it was expected that she would soon gain conscious.
It is worth here to mention that Maryam's comment a day after accountability court had reserved verdict in Avenfield reference filed against Sharif family by National Accountability Bureau (NAB).
The verdict will be announced on July 6.