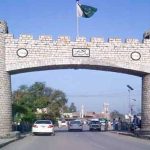 ISLAMABAD: Prime Minister Imran Khan has sought business community's cooperation in translating his vision of an Islamic welfare state into reality.
Addressing a ceremony of Federation of Pakistan Chambers of Commerce & Industry in Islamabad on Thursday evening, he said bringing improvements in the lifestyle of common man is government's priority.
He said he wants to lift the poor out of poverty, and that is only possible when the state is in a better financial position.
The Prime Minister said the government will facilitate the business community by resolving all its problems.
Imran Khan said reforms in FBR will help government collect more taxes to run the government affairs.
He said FBR will be turned into a professional and business friendly institution, and if situation of tax collecting body does not improve, a new tax institution can be set up.
Imran Khan said the culture of tax evasion will also need to be changed. If a nation does not pay taxes, it cannot enjoy freedom.
Prime Minister said the government is facilitating foreign and domestic investors alike by improving ease of doing business and a liberal visa regime to woo them to invest in many lucrative industries in the country.
He expressed optimism that investment will increase in the country in the coming months.
He said in order to narrow the current account deficit, steps are being taken to overcome money laundering.