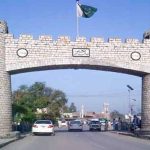 ISLAMABAD: Prime Minister (PM) Imran Khan on Tuesday has said that Pakistan is working with the United Nations High Commissioner for Refugees (UNHCR) for voluntary repatriation of Afghan Refugees to their homeland.
Responding to the points of Akhtar Mengal regarding the status of Afghan refugees and Bengalis, the PM said his party had signed an agreement with BNP-Mengal for the return of these refugees.
He informed that under the international convention, the refugees cannot be forced to go back to their homeland.
"1951 Act also stipulates that the children born in the country are citizens of Pakistan," he added.
The premier further pointed out that Bengali families have been living in Karachi over the last fifty years, adding that the policy regarding their settlement will be devised after taking inputs from the parliamentarians. He said other countries are also following the same principle.
On the other hand, the government of Pakistan Tehreek-e-Insaf (PTI) has tabled a motion in National Assembly to investigate alleged rigging in recently held General Election 2018.
Addressing the session being chaired by Speaker Asad Qaisar, Foreign Minister Shah Mehmood Qureshi said that transparent elections are necessary for democracy.
He said that the incumbent government doesn't intend to hide any fact from the nation, adding the parliamentary committee will be free to hold inquiry regarding the rigging allegations.