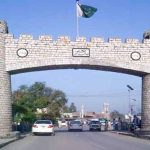 LONDON: Legendary cricketer Wasim Akram, Pakistan Tehreek-e-Insaf (PTI) leader Anila Khawaja and prominent psychiatrist Dr Ijaz Rehman have served defamation notices to Imran Khan's ex-wife Reham Khan over "defamatory" and "malicious" content in her upcoming book.
According to a notice issued by British law firm Sweetman Burke and Sinker, each of them received copies of the manuscript for her book from an anonymous source and they think that the book contains "a litany of malicious, false, incorrect, highly misleading, callous, wanton, tortious, prejudicial, damaging, libellous, and defamatory imputations" directed towards the filers.
The notice says that she made false claims about Wasim Akram and her wife, along with leveling a serious allegation against Imran Khan's close friend Zulfi Bukhari.
PTI leader Anila Khawaja, on the other hand, has been accused of having an illicit affair with Imran Khan while Dr Ijaz Rehman (Reham Khan's ex-husband) has been "falsely" accused of torture and domestic violence.
Meanwhile, Reham Khan has also served a legal notice to talk show host and PTI loyalist Hamza Ali Abbasi over what she termed allegations of taking money from Pakistan Muslim League-Nawaz (PML-N) leaders and of being opposed to the Pakistan Army.
The notice gives Hamza Ali Abbasi 15 days to publicly apologise to Reham Khan or the lady will go forward with a legal action demanding Rs5billion in damages.