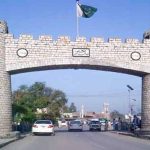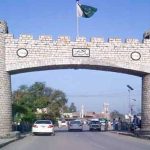 ISLAMABAD: The Senate Standing Committee on Interior Monday took notice of threat alerts to leaders of political parties during their election campaigns, saying their security should be enhanced.
The Committee was informed that political leaders including Chairman, Pakistan Tehreek-e-Insaf (PTI), Imran Khan, Head of Awami National Party (ANP) Asfandyar Wali, Head of Qaumi Watan Party (QWP), Aftab Ahmad Khan Sherpao, Ameer Haidar Hoti (ANP), Akram Khan Durrani of Jamiat Ulema Islam (F), Talha Saeed and leadership of Pakistan Muslim League (Nawaz) and Pakistan Peoples Party (PPP) are under life threat.
The Committee met here under the Chairmanship of Senator A. Rehman Malik at Parliament House, was attended among others by Senator Rana Maqbool Ahmed, Secretary Interior, Chairman National Database and Registration Authority (NADRA), Director Generals of NADRA, Director General Passport and Immigration, DIG Security Islamabad, Additional Inspector General Police Sindh, Deputy Commissioner Islamabad and other officials.
Senator Rehman Malik said Ministry of Interior and National Counter Terrorism Authority (NACTA) should brief the Committee on threat alerts to political leaders in committee's upcoming meeting.
"There is a possibility that the terrorist groups may interrupt Elections 2018 by their terrorist activities," he stated.
Rehman Malik said that he is concerned about the security of main elements of elections 2018 – voters, candidates (politicians) and electoral officials.
"It is the foremost responsibility of Home Secretaries and Inspector General of Police of each province to ensure foolproof security and safety of voters, candidates and officials during Elections 2018," he said.
Secretary Interior assured the Committee that Caretaker government was adopting all out measures to ensure foolproof security and safety of voters, candidates and officials during elections.
Senator Rehman Malik directed for detail briefing regarding the measures being taken by Ministry of Interior for safe and smooth conduction of election 2018.
He said all the enemies of Pakistan wanted to use these terrorist groups to sabotage the elections and democratic process in our country and to create the fears among the people.
The Committee also passed a resolution and appreciated Election Commission of Pakistan for taking necessary measures to ensure the elections on time.
The Committee hopes that the elections would be held fair, smooth and violence free.
The Committee observed there had been some apprehensions about security, therefore, the Secretary Interior should ensure foolproof arrangements for voters, candidates, political parties leaders especially the security of Heads of political parties and polling stations on elections day, July 25.
The Committee also condemned inclusion of Pakistan's name in Financial Action Task Force (FATF) Grey List and said its decision has been made on behest of India and added unfortunately Pakistan could not present its case in FATF properly.
In a briefing on Black List and Exit Control List (ECL), Rehman Malik said a person cannot be blacklisted on request of any institution and in case, name of a person is inserted in ECL, it should be responsibility of the Ministry to report a relevant person.