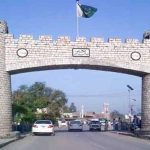 KARACHI: Senator Rehman Malik has said that he hopes that Panama leaks doesn't become 'democracy leaks'.
He was addressing a press conference where he said that Panama leaks were made after a lot of thought and consideration and hoped they would not harm democracy in the country.
He added that the Prime Minister should present himself for accountability and should also address a press conference so that questions could be converted into answers.
The PM should consider the suggestion of Bilawal Bhutto and form a parliamentary inquiry claiming that there was no harm in doing it.
He claimed to have prepared documentary proof that India had interference in Pakistan, and that he was about to launch a case against an Indian newspaper in London claiming that they had falsely used his name.
He said that visits to India by political leaders were just photo shoots and nothing substantial would come out of them.
We will have to unite against terrorism as our priorities are shifting from the war on terror, and the arrest of RAW officer from Pakistan has gone on the backburner after attention was diverted to the Panama leaks.
He also said the Narendra Modi had admitted to formation of the Mukhti Bahini which was responsible for the breakup of the country, and the thousands of Pakistanis had been killed by RAW interference in the country. The officer investigating the Samjhota Express bombing had been killed as well.
Malik also said that India was trying to sabotage the China Pakistan Economic Corridor (CPEC), and that FIR registered in Gujranwala against the Pathankot incident was wrong. India and its covert agency RAW were mainly responsible for funding terrorism within the country, he alleged.