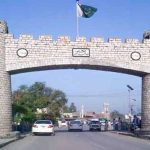 ISLAMABAD: Pakistan Peoples Party (PPP) senator Rehman Malik on Sunday penned a letter to premier Imran Khan on current economic quagmire.
Rehman—in his letter—urged Prime Minister (PM) Imran Khan to craft 'national economic strategy' to bring country out of the economic crisis. Rehman also urged Khan to constitute national consortium of Pakistan-based banks which will bear the burden of 1/4th of total loans foreign loans.
Rehman also opined to sale half of Pakistan's loans to time-tested friend China after taking parliament into confidence.
"Mega-commercial plots should be made available on main thoroughfares and then they should be sold to overseas Pakistanis", asserted Rehman.
Rehman urged Khan to constitute separate parliamentary committees on financial matters, security matters and issues pertaining to foreign policies.