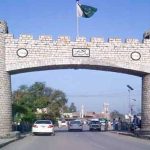 ISLAMABAD: Renowned qawwal Ustad Fateh Ali Khan passed away today at the age of 82.
Ustad Fateh had been under treatment at Islamabad's PIMS Hospital for the past 10 days and was suffering from lungs disease.
According to his brother Hamid Ali Khan, Ustad Fateh's funeral prayers will be offered in Lahore tomorrow.