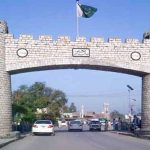 A session of the National Assembly to debate on a resolution calling for the protection of the sanctity of the Prophethood of the Holy Prophet Muhammad (PBUH) was held in Islamabad on Tuesday and was adjourned till Friday with no major inroads made.
The resolution was presented in parliament by PTI MNA Amjad Ali Khan. Part of the debate on the resolution centres around whether or not the French ambassador to Pakistan should be expelled.
The MNA along with presenting the resolution, also requested the formation of a special parliamentary committee to discuss the matter.
Following Amjad Ali Khan's request, the Minister for Parliamentary Affairs Ali Muhammad Khan presented a resolution for the formation of the committee, which was said by NA Speaker Asad Qaiser to have been approved by the parliament, amid loud chants of objection by the Opposition.
During today's debate PML-N stalwart and former prime minister Shahid Khaqan Abbasi requested that the Opposition be given an hour so they can review the resolution.
Meanwhile, Maulana Asad Mehmood of JUI-F regretted that the "Opposition was not taken into confidence" over the resolution.