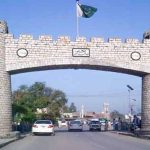 ISLAMABAD: The Indian government's decision to revoke the special status of Occupied Kashmir is likely to inflame tensions in the area and increase the risk of further human rights violations.
According to a press release issued Amnesty International on Monday, the revocation is expected to cause unrest and wide-scale protests in the region. So far, the government's response to dealing with protests in the state has been heavy-handed, and have led to gross human rights violations over the past few years.
Recent indefinite suspensions of telecommunications services in Occupied Kashmir are also not in line with international human rights standards. While the authorities have the right to maintain public order, they must respect the right of the people to protest peacefully.
Aakar Patel, Head of Amnesty International India, said: "What Occupied Kashmir has been witnessing over the last few days – the additional deployment of thousands of security forces, a blanket blockade of telephone and internet services, and restrictions on peaceful assembly – has already pushed the people of Occupied Valley to the edge.
"To make matters worse, key political stakeholders have been placed under house arrest. Important decisions about Occupied Kashmir are being decided by the Parliament without consultation with the people."
Article 370 of the Indian Constitution, now proposed to be scrapped, guarantees special autonomy to the state of Jammu and Kashmir, and gives independence over matters excluding foreign affairs, defence and communication.
The Indian government has also proposed a division of Occupied Kashmir into two territories, which would mean a weakening of regional governance powers.