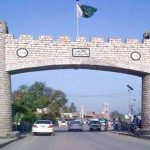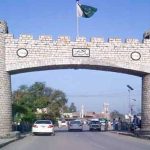 NEW DELHI: India's National Security Adviser Ajit Doval's policies have begun to fail and his differences with the Indian military leadership are becoming increasingly apparent.
According to sources, the hawkish policies of Ajit Doval, India's national security adviser, have begun to damage India as differences between the Indian military establishment and the Doval group have left the Indian leadership perplexed. The National security adviser has essentially brought India to a proverbial dead end.
Mishandling of affairs with China and lies upon lies have shaken the very foundations of India, making it isolated on the global stage. It began with getting 40 of its own soldiers killed in the Pulwama false flag operation after which it faced unprecedented embarrassment post the botched "operation" in Balakot at the hands of Pakistan Air Force. The failure of the much boasted Indian Air Force shattered India's dreams of becoming a regional power.
Other than that the Kashmir policy as a whole has failed miserably while China exposed the Indian military, which has become controversial due to Doval's policies. Bipin Rawat himself is said to have politicized the armed forces for his own position.
The Indian military leadership has taken the position that National Security Adviser Ajit Doval's policies will be the country's undoing, as they have failed consistently.
Pakistan, on the other hand, opened the Kartarpur corridor in Narowal exposing India s hypocrisy and bigoted designs to the world. Whenever India faces a challenge, whether external or internal, it is quick to pin the blame on Pakistan without any basis.
Pakistan exposed any and all false flag operations of India, open for the world to see, highlighting the timely actions of the Prime Minister and the Foreign Office.