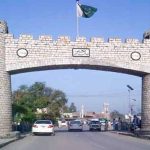 PESHAWAR: Two people were killed in exchange of firing between two rival groups during a jirga in the suburbs of Peshawar on Tuesday, said local police in a statement.
The police added that the incident happened when the two groups exchanged harsh words during the jirga convened in Paoka area of the metropolitan city.
Three people were taken into custody after the incident, the police said.