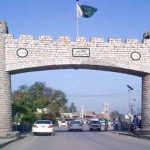 ISLAMABAD: Islamabad High Court (IHC) Justice Mohsin Akhtar Kayani on Thursday summoned the Returning Officer (RO) who had rejected the nomination papers of Pakistan Tehreek-e-Insaf (PTI) Chairman Imran Khan.
The IHC took up Imran Khan's plea in which the PTI Chief has challenged the dismissal of his nomination papers by the RO for NA-53 constituency of Islamabad.
At the outset of the hearing, Imran's counsel Babar Awan informed the court that Imran heads the largest political party of the country and is struggling for the basic rights of people.
He added that his client neither concealed the facts nor misrepresented anything in his nomination papers.
He termed the RO's decision unjust and pleaded the judge to dismiss the decision.
Justice Kayani while adjourning the hearing until tomorrow summoned the RO to appear in person along with the relevant record.