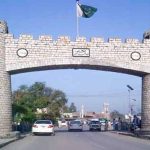 ISLAMABAD: The government has allocated Rs 1,500 million in Public Sector Development Programme (PSDP) 2018-19 for on-ongoing and four new schemes of the Ministry of Commerce for the promotion of trade and commerce in the country.
According to the details, the government has allocated Rs 100 million for establishment of Pakistan Institute of Fashion and Design sub-campus at Karachi to develop and promote the fashion industry and to attract the foreign and local investment in the sector.
Meanwhile, Rs 100 million has been earmarked for provision of students and faculty hostel and transport facilities for Pakistan Institute of Fashion and Design Lahore and Rs 500 million for remodeling and expansion of Karachi expo center.
The government has allocated Rs. 700 million in PSDP 2018-19 for the establishment of expo center at Peshwar.
In PSDP 2018-19, an amount of Rs 280.437 million has allocated for tow on-going as well as two new schemes of Textile Industry Division to promote the textile sector in the country.
The government intends to spent Rs 154 million on the establishment of one thousand industrial stitching units and Rs 18 million on Faisalabad garment city training projects respectively, whereas Rs 58 million would be spent on standardization system of the production of high quality clean cotton.