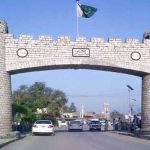 KARACHI (June 14): Sindh chief Minister Syed Murad Ali Shah on Friday presented a Rs1,217 billion zero deficit budget for the next financial year, 2019-20 in which a 15 percent salary and pension has been increased across the board.
In the budget Peoples Promise Programme, a programme for poverty reduction as pledged by the Chairman PPP in his election campaign has also been unveiled.
In the next budget first priority in terms of budgetary allocations has been be given to education and then health and law and order.
Revised estimates: The chief minister said that the Federal government has revised federal transfers from budgetary estimates of Rs665.085 billion to Rs631.543 billion, but, such claims were misleading. He added that the federal government failed to assess its own fiscal position and erroneously communicated two different figures of revised Federal Transfers within a matter of days.
"In the last 11 months, Sindh has received only Rs492.135 billion on account of Federal Transfers and it is anticipated that by the end of financial year the shortfall would be Rs117.527 billion," he said.
Revised Revenue Targets: The revenue targets of the province have been revised from Rs243.082 billion to Rs240.746 billion. As a result, against an estimated budgetary amount of Rs1.123 trillion, the revised receipts for Current Financial Year stand at Rs963.699 billion.
The provincial government, as stated by the chief minister had to cut down it development expenditure which now stands at Rs172.941 billion for current financial year. This has affected development endeavours of the provincial government. Many development schemes that could have been completed have been delayed due to non-availability of funds.
Similarly, on the Current Revenue Side estimates have been revised from Rs773.237 billion to Rs751.751 billion. The reduction on the current revenue side is primarily because of the severe austerity measures and strict financial discipline.
Budget Estimates 2019-20:
The total receipts of the province for the financial year 2019-20 are estimated at Rs1.217 trillion against an estimated expenditure of Rs1.217 trillion. As Federal Transfers, the province is expected to receive Rs835.375 billion. Receipts from Federal Government will account for 74.3 percent of the total receipts.
He said that the federal government has failed to achieve its target in yesteryears. We have adapted the figures communicated to us by the Federal Government. We strongly apprehend that Federal Government will not be able achieve its target unless drastic structural changes are introduced. Failure to achieve its targets will create financial problems for the Provincial Government during the next financial year 2019-20. Our own provincial receipts are growing steadily and provincial revenue targets are increased from Rs243.082 billion in 2018-19 billion to Rs355.4 billion for financial year 2019-20.
On the current revenue side, the expenditure budget is estimated at Rs.870.217 billion which shows an increase of 12.5 percent over the current year allocation of Rs.773.237 billion. This increase in expenditure is primarily in the employee related expenses which could not have been avoided. Similarly, the impact of increasing utilities has been absorbed. Our austerity policy shall continue during the next financial year. We have introduced major cuts in operating expenses. However, it would not be done at the cost of social sectors.