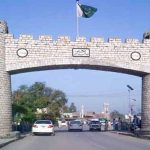 ISLAMABAD: Federal Government is spending about four billion rupees on promotion of quality education in tribal districts in Khyber Pakhtunkhwa (KP).
A spokesman of Directorate of Education Tribal districts said, thirty-five projects out of fifty-nine have been completed and up-gradation of one hundred primary, middle and high schools is in progress.
Similarly, work on provision of basic facilities in the schools including clean drinking water, furniture and construction of boundary walls and playgrounds is also underway.