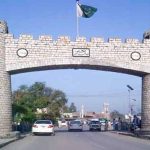 ISLAMABAD: The Central Ruet-e-Hilal Committee will meet today (Wednesday) in Karachi for sighting of Ramazan moon. Mufti Muneeb-ur-Rehman will preside over the meeting.
The meetings of zonal and district Ruet-e-Hilal committees will also be held today at their respective headquarters for collecting evidences in respect of sighting or other wise of the Ramazan moon.
On the other hand, the holy fasting month of Ramazan is due to begin in Saudi Arabia, Jordan, Malaysia and Middle East countries on Thursday.
The announcements came after religious authorities Saudi Arabia failed to sight the crescent moon on Tuesday night, state media reported.