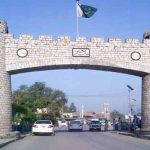 KARACHI: Meeting of Central Ruet-e-Hilal Committee in connection with sighting of Muharram-ul-Haram moon will be held in Karachi on Saturday.
Chairman of the committee Mufti Muneeb-ur-Rehman will preside over the meeting.
The meeting of Zonal and district Ruet-e-Hilal committees will also be held for collecting evidence in respect of sighting of the Muharram moon.