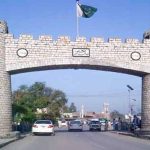 LAHORE: Pakistan Muslim League-Nawaz (PML-N) leader Khawaja Saad Rafique on Thursday moved returning officer challenging victory of Pakistan Tehreek-i-Insaf (PTI) chief Imran Khan on Lahore's NA-131 constituency in the general elections.
Rafique submitted a petition in this regard to Returning Officer (RO) Muhammad Akhtar Bhango and alleged that the concerned presiding officer deliberately rejected hundreds of votes.
The former Railways Minister also demanded of the RO to recount the votes in the constituency as PTI chief won by a close margin.
According to unofficial election results, Imran Khan obtained thrashed Saad Rafique in the general elections with a margin of 680 votes.
Imran Khan secured 84,313 votes while Saad Rafique bagged 83,633 votes.