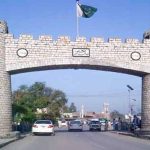 ISLAMABAD: The Islamabad High Court (IHC) on Thursday rejected a petition of Pakistan Muslim League-Nawaz (PML-N) leader Khawaja Saad Rafique seeking protective bail in a private housing scheme scam.
Justice Aamer Farooq and Justice Moshin Akhtar Kayani of the IHC were hearing Saad Rafique's petition today.
The court asked Saad Rafique as to why he had not submitted the petition to the Lahore High Court (LHC).
Saad Rafique's lawyer informed the court that had his client approached the LHC, he would have been arrested and added that his client was to take part in the by-polls, which will be held on October 14.
To this, Justice Farooq said that the court was not responsible for the election.
After initially reserving its verdict, the IHC bench rejected the petition.
Saad Rafique had stated in his petition filed in IHC that he submitted detailed documents to the NAB twice and added that he was neither a director nor shareholder of the Paragon housing scheme.