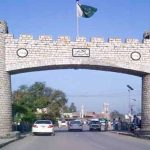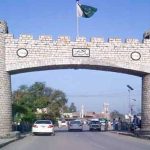 LAHORE: Former federal minister and Pakistan Muslim League-Nawaz (PML-N) leader Khawaja Saad Rafique on Friday said that Wednesday's general elections was not conducted in independent manner.
The PML-N leader while declaring the Wednesday's general elections non-transparent accused that the polls weren't conducted in independent manner, adding that what kind of system Election Commission of Pakistan (ECP) has that crashes in every election.
Rafique further accused PTI chairman Imran Khan of purchasing votes in NA-131 and also expressed discomfort over his statement of avoiding political victimization.
The ex-minister said that almost all political parties have rejected the election results, adding that the next course of action would be announced in the All Parties Conference (APC).
Rafique went on to say that he would approach the ECP if justice wasn't delivered on his petition challenging the victory of PTI chairman Imran Khan in Lahore's NA-131 constituency.
Earlier, the PML -N had challenged the victory of PTI chairman Imran Khan in Lahore's NA-131 constituency. Rafique submitted a petition in this regard to Returning Officer (RO) Muhammad Akhtar Bhango.
The plea maintained that the presiding officer rejected hundreds of votes deliberately. The former Railways Minister has demanded a recount in the constituency as PTI chief won by a close margin.
In a major upset on Wednesday, Khan thrashed PML-N's strong candidate Khawaja Saad Rafique in NA-131 while clean sweeping four other constituencies.
According to unofficial election results, Imran Khan obtained 84,313 votes in a nail-biting contest against Saad Rafique who secured 83,633 votes. Khan clinched the victory with a lead of 680 votes.