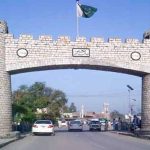 MUMBAI: Bollywood star Salman Khan said that Edhi Foundation in Pakistan should be thanked for looking after Geeta all these years.
According to reports in the Indian media, Salman Khan added he would be happy to meet Geeta, stressing that she should be given a better life in India than she has in Pakistan. "Otherwise phir point kya hai?"
Deaf and mute, Geeta has been stuck in Pakistan for 13 years, unable to return to her native India because she cannot remember or explain exactly where she is from.
Following fresh media coverage the Indian government this week pledged to bring her home, in an echo of a smash-hit Bollywood film.
"Bajrangi Bhaijaan", featuring Indian superstars Salman Khan and Kareena Kapoor, tells the mirror image of Geeta's story — a mute young Pakistani woman who ends up trapped in India.
Geeta, aged in her early 20s, lives in a women's shelter in Karachi run by the Edhi Foundation, Pakistan's largest welfare organisation. News of her plight surfaced in 2012 but no progress was made in tracing her roots.