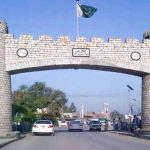 LAHORE: The Samjhota Express departed for New Delhi from Lahore on Monday, the train is carrying 151 passengers, the train service was suspended due to escalating military tensions between Pakistan and India.
According to details, the suspended service of Samjhota Express had been resumed which was suspended on February 28 due to escalating military tensions between New Delhi and Islamabad.
The announcement to resume the service came after Pakistan released captured Indian pilot Abhi Nandan on Saturday and tensions seems to be cooled down between the two neighbours amid international pressure.
Seven goods carriages are also attached with the departing train, passengers were satisfied by the government's decision to resume the service.
The train service between Pakistan and India runs twice a week (Monday and Thursday).