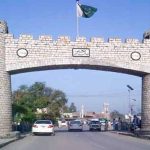 ISLAMABAD: Adviser to Prime Minister on Foreign Affairs Sartaj Aziz on Saturday rejected media reports stating that Afghan Taliban delegation visited Pakistan in connection with the reported talks between Taliban and Afghan government held in Qatar.
Sartaj Aziz has termed the news reports baseless. Aziz's statement came amid news reports that three senior Afghan Taliban members travelled to Pakistan this week and held a series of meetings with Pakistani officials in Islamabad, mainly to brief them about the recent talks held in Qatar between the Afghan Taliban and Kabul.
He said everyone was trying for peace in Afghanistan and if there was consensus on how to take the dialogue forward, the Quadrilateral Coordination Group (QCG) – the four-nation group working for reconciliation in Afghanistan – could be approached.
When asked if he saw the Afghan Taliban becoming a part of the government in Kabul in the future, Aziz said that remains to be seen, adding that a lot of steps will have to be taken before that stage could be reached.