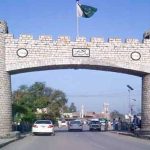 JEDDAH: A 30-day amnesty issued by Saudi Arabia for undocumented migrants to voluntarily leave the country.
A significant number of the people on the list are from South Asia, raising fear and anxiety among the Pakistani, Indian, Bangladeshi expatriates.
It is learnt that if illegal immigrants do not leave Saudi Arabia within the shortest possible time, strict legal action will be taken against them.
He said the immigration offices would remain open even during the holidays to assist in the immigration process.
Those mostly affected by the move are over-stayers, who came to the Kingdom for a Haj or Umrah visit or transit.