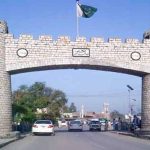 RIYADH: Saudi Arabia has extended the amnesty period for all illegal foreign workers including Pakistani immigrants by an additional month to regularise their status or return home without prosecution.
According to details, the grace period granted for the third time will be effective as of September 16.
Security forces will launch a wide-reaching campaign across the kingdom to crack down on illegal foreign workers once the amnesty has expired, the interior ministry warned.
Pakistan's embassy in Riyadh described the extension as a "humanitarian" gesture, urging its citizens in the kingdom "to fully utilise the grace period effectively" to avoid being jailed, fined or placed on a blacklist.
In March, the Government of Saudi Arabia started Amnesty plan 2017namely "Nation free of violators". The scheme aims to facilitate exit of illegal foreign nationals to their respective countries. Those who can benefit from the amnesty scheme would include over stayers of Hajj, Umrah and visit visa holders, absconders, expired Iqama holders and persons without residence cards.
Foreigners desperate to work in the country are willing to pay for sponsorship, and sponsoring expatriates has become a lucrative business for some Saudis.
But under the new rules workers can be employed only by their own sponsors.
Rules mainly impact low-paid workers, most of whom are from India, Bangladesh, Pakistan and Indonesia, but with some from Yemen and Egypt as well.
They had been fearful of the campaign of arrests promised by authorities once the amnesty expires.
Human Rights Watch has urged the kingdom to abolish its sponsorship system and allow workers in abusive situations to easily change their jobs.
Workers "suffer multiple abuses and labour exploitation, sometimes amounting to slavery-like conditions," said HRW.