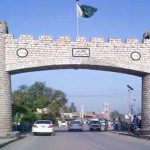 ISLAMABAD: A high-level Saudi delegation, due to arrive in Pakistan today, is expected to sign five important Memorandums of Understanding (MoUs) with the government.
The Saudi delegation will include petroleum ministers as well as the Saudi finance minister and the energy minister, according to an announcement by Information Minister Fawad Chaudhry.
The prospect of setting up oil refineries in Gwadar is likely to be discussed by the delegation. According to sources, the Saudi officials are expected to sign an agreement to sell petroleum products to Pakistan on deferred payments.
During its six-day visit to Pakistan, the Saudi delegation will also sign an MoU to make investments in the Balochistan Reko Diq gold and copper mines, sources said.
Further, agreements to privatise two Liquefied Natural Gas (LNG) power plants and sale of phosphate-containing fertilisers to Pakistan are also expected to be signed by the delegation.
The Saudi delegation will also visit the Gwadar port and Reko Diq project, sources further said.
Earlier this week, Information Minister Chaudhry said pacts with the Kingdom will be transparent and a huge investment will be made by the country.
Pakistan and Saudi Arabia signed "three grant agreements" to bring major investment in the country after the former invited the country to become the third partner in the China-Pakistan Economic Corridor (CPEC) plan.