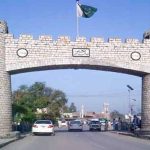 RIYADH: Saudi King Salman bin Abdul Aziz Al Saud has hailed the efforts of the Prime Minister Imran Khan for enhancement of bilateral cooperation and regional peace.
Chairing the meeting of the cabinet in Riyadh, he briefed the participants about the results of his meeting with the Prime Minister Imran Khan.
The meeting also reviewed prospects of bilateral cooperation, and discussed international efforts towards latest regional and international developments.
Minister of Media Turki bin Abdullah Al-Shabanah said in a statement the Cabinet discussed the statements of friendly countries including, Egypt, Jordan and Pakistan citing emphasis on their unified position against the attacks on the Kingdom and the targeting of economic and energy infrastructure.