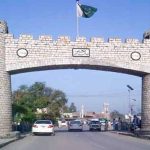 RIYADH: Saudi King Salman's brother has played down controversial remarks he made to anti-Saudi protesters in London that sparked furious speculation about possible discord within the royal family.
Prince Ahmed bin Abdulaziz al-Saud apparently told a crowd in London to stop chanting slogans against the Saudi royal family over the Kingdom's involvement in the three-year conflict in Yemen.
"What does the family have to do with it? Certain individuals are responsible… the king and the crown prince," he said, according to a widely-circulated online video of the incident in London.
The comment was seen by many on social media as rare criticism from a royal family member of the kingdom's leadership as well as its role in the Yemen conflict, dubbed by the UN as the world's worst humanitarian crisis.
But in a statement, the prince dismissed that interpretation as "inaccurate".
"I have made it clear that the king and the crown prince are responsible for the state and its decisions," the prince said in the statement released by the official Saudi Press Agency late Tuesday.
"This is true for the security and stability of the country and the people. Therefore, it is not possible to interpret what I said in any other way."
In a bid to suggest unity within the royal family, multiple pro-Saudi social media accounts posted images of Prince Ahmed kissing the hand of King Salman.
The royal family's internal affairs are shrouded in secrecy and a public airing of disagreements is extremely rare.
But Saudi expert James Dorsey said the London incident suggests "a long suspected greater degree of domestic questioning of Saudi Arabia's 3.5-year-old ill-fated war in Yemen than has been publicly evident until now".
The remarks come as powerful Crown Prince Mohammed bin Salman tightens his grip on power by cracking down on dissent with the imprisonment of prominent clerics, women, and human rights activists.
The crown prince, the architect of the kingdom's 2015 intervention in Yemen, has also drawn criticism over the conflict that left nearly 10,000 people dead and pushed the impoverished country to the brink of famine.