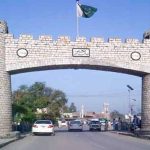 ISLAMABAD: State Bank of Pakistan (SBP) hiked its key interest rate by 150 basis points to 10 percent on Friday, citing rising inflation and high current account and fiscal deficits.
"Continued inflationary pressure (and rising inflationary expectations) needs to be checked," the State Bank of Pakistan (SBP) said in a statement.
Average headline inflation during the first four months of the fiscal year 2018/19 (July-June) rose to 5.9 percent compared to 3.5 percent in the corresponding period last year. This trend is even more pronounced for core inflation, which indicates growing inflationary pressures in the economy. A disaggregated analysis reveals that this is due to both, demand and supply side factors.
Considering these developments, SBP projects average headline CPI inflation for FY19 in the forecast range of 6.5–7.5 percent, above the annual target of 6.0 percent. Although the recent decline in international oil prices could potentially play a positive role in slowing down the current inflation trajectory the risks currently remain tilted towards the downside.
The bank has now hiked rates by more than 4 percentage points since January in a bid to ease widening current account pressures that threaten to trigger a balance of payments crisis.
Pakistan is also currently holding bailout talks with the International Monetary Fund (IMF), though these have been delayed.
Taking a lead from the recent large scale manufacturing data, economic activity is expected to witness a notable moderation during FY19 – reflecting a short term cost of pursuing macroeconomic stability. The lagged impact of the 275 basis point increase in the policy rate since January 2018 and other policy measures is likely to contain domestic demand during the current fiscal year.
The current account deficit is showing early signs of improvement. However, the near term challenges to Pakistan's economy continue to persist with rising inflation, an elevated fiscal deficit and low foreign exchange reserves. These concerns are also captured in the results of recent consumer and business confidence surveys.
The Monetary Policy Committee is of the view that further consolidation is required to ensure macroeconomic stability and therefore has decided to raise the SBP policy (target) rate by 150 bps to 10.0 percent effective from 3rd December 2018.
On strategies to overcome the country's recurrent balance-of-payments challenges in the medium term, MPC opined that:
(i) with the exchange rate reflecting a demand-supply gap in the foreign exchange market, the adoption of a flexible inflation targeting framework will help anchor inflation expectations;
(ii) improving productivity and competitiveness of exports will have to play a prominent role to reduce the external trade deficit; and
(iii) the fiscal policy will have to be proactive and play a supportive role to generate conditions for a sustainable growth path
In the first four and a half months of FY19, statistics show that almost all liquidity in the banking system is generated through an increase in the Net Domestic Assets (NDA) as the Net Foreign Assets (NFA) continued to contract.