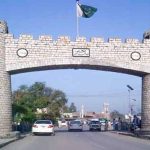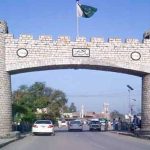 LAHORE: The Supreme Court (SC) of Pakistan will take up the appeal request of prime accused in Zainab rape and murder case in the next week.
Hearing the case at Supreme Court Lahore Registry, Chief Justice of Pakistan Justice Saqib Nisar accepted accused Imran's appeal against his sentencing for hearing.
Seven-year-old Zainab was kidnapped from near her aunt's house in Kasur on January 4, 2018, and found dead in a garbage heap five days later. The case had sparked protests in various cities.
The chief justice of Pakistan had taken suo motu notice of the incident and the Punjab police had subsequently arrested the culprit following his identification through DNA samples.
A three-member bench headed by Justice Asif Saeed Khosa will conduct hearing of the appeal from next week.