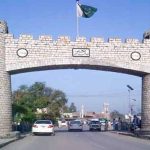 ISLAMABAD: The Supreme Court Wednesday heard PML-N leader Hanif Abbasi's petition seeking the disqualification of PTI Chairman Imran Khan and General Secretary Jahangir Tareen.
As the hearing begun, Abbasi's lawyer gave his arguments on legal status of Jahangir Tareen's disqualification for not declaring financial assets and offshore company in ECP nomination papers.
A three-judge bench headed by Chief Justice Mian Saqib Nisar and comprising Justice Umar Ata Bandial and Justice Faisal Arab has been hearing the petition since November 2016.
Contending over Jahangir Tareen's financial matters, the petitioner's counsel said Securities and Exchange Commission of Pakistan (SECP) has held Tareen responsible for fraud.
At which Chief Justice Mian Saqib Nisar said the matter ended after submission of fine by Jahangir Tareen.
The CJP asked the lawyer to prove that how come the PTI leader committed the fraud, and who suffered how much loss?
"How a person can be disqualified mere on the ground of notions or hypotheses?" the CJP asked. He said how the Article 62 could be implemented on the matter that has ended 12 years ago.
The lawyer said the matter of Tareen's fraud was not appropriately pursued by SECP in the past.
Meanwhile, the bench directed Tareen to file the details of his offshore company including when the company was founded, who's its beneficial owner and who are stakeholders.
The case was adjourned till Thursday.
Hanif Abbasi, in his petition, seeks disqualification of Imran Khan and Jahangir Khan Tareen for not disclosing before the Election Commission of Pakistan (ECP) their assets and offshore companies.
Abbasi also claims that the PTI leaders are running the party through foreign aid.
He has appealed the apex court to unseat them for violations of the lncome Tax Ordinance 1979 and Peoples Act 1974.
The complainant has also appealed the court to take notice of Rs.1.4 billion gift given by Tareen to his children.
In yesterday's hearing, PTI's lawyer Naeem Bukhari filed all banking documents detailing the money trail required by Supreme Court in the case.
The documents have already been put on Twitter by Imran Khan.
The documents show banking record regarding the payments of Khan's London flat and from Sussex County Cricket Club.
The documents also carry banking trail of Kerry Packer Cricket Series and banking transaction of income from the advertisements.