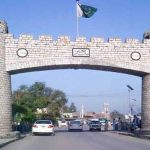 ISLAMABAD: Supreme Court of Pakistan on Tuesday asked three questions from Sharif family in Panamagate scandal case and summoned evidences from them in this regard.
The apex court posed three questions:
1. How did Prime Minister Nawaz Sharif's children raise the companies?
2. Is Maryam Nawaz dependant? (The court wants to know as to who is bearing her expenses.)
3. Did Nawaz Sharif tell the truth in his speeches or not?
Completing his arguments, the Pakistan Tehreek-e-Insaf (PTI) lawyer Naeem Bukhari said the PM Sharif is no more Sadiq and Amin (honest and trustworthy) as he concealed facts. Bukhari dwelled mostly on Maryam's dependency, her being beneficiary of London estates, BMW vehicle worth millions of rupees, rent for Hassan Nawaz's London flat, ownership of the upscale flats in London and contradictory statements given by Sharif family regarding offshore companies.
Sheikh Rashid also completed his arguments before the bench and said his case is 'short, sweet and smart' that both the trust deeds produced by Sharif family are fake.
Commenting on Maryam's dependency, the PM's counsel Salman Aslam Butt said she has never been the PM's dependant ever since her marriage and alleged the other party of distorting the fact.
The Jamaat-e-Islami (JI) lawyer requested the court to form a commission. On this, the court said all options including forming a commission are open before the court.
The court will resume the hearing tomorrow (Wednesday).