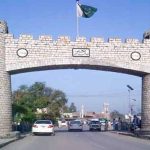 LAHORE: A two-member bench of the Supreme Court (SC) headed by Chief Justice of Pakistan Justice Saqib Nisar has barred admissions in all private medical colleges across the country.
The bench while conducting hearing of fee-hike in private medical colleges and hospitals on Tuesday at the Supreme Court's Lahore registry, summoned details of fee structure of all private medical colleges and barred admissions till further notice.
During the proceedings, the Chief Justice remarked that the court was hearing cases of public interest because of passion and not for personal glory.
He also summoned details of bank accounts of owners of medical colleges.
Chief Justice Nisar observed that medical colleges were being run on rooftops and garages adding that the court should be told about the structure of such colleges.
The chief justice also remarked that clean drinking water case would be heard simultaneously with that of private medical colleges' fees.