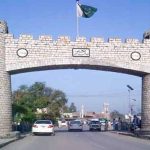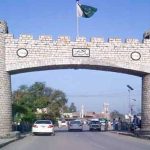 ISLAMABAD: A five-judge bench of the Supreme Court of Pakistan comprising CJP Anwar Zaheer Jamali, Justice Asif Saeed Khosa, Justice Amir Hani Muslim, Justice Sheikh Azmat Saeed and Justice Ijazul Hassan will resume hearing of the Panama Leaks case today (Thursday).
National Accountability Bureau (NAB), Federal Board of Revenue (FBR) and Federal Investigation Agency (FIA) will submit their replies over the case in the court during today's proceedings.
All the parties in the case, including the government and Pakistan Tehreek-e-Insaf (PTI), will submit their Terms of Reference (ToRs) on the formation of a commission for a probe into the Panama Papers leaks.
PTI chief Imran Khan and other top political leadership of the country will attend the court proceeding today. Imran Khan has decided to attend SC proceeding after consultation with his party leadership.