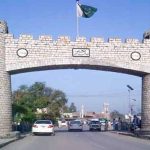 ISLAMABAD: The Supreme Court (SC) has directed the authorities concerned to resolve the matter of issuing Computerized National Identity Cards (CNIC) to transgender community within 15 days.
A three-member bench of the apex court headed Chief Justice of Pakistan (CJP), Justice Mian Saqib Nisar heard the case on Thursday.
During the proceedings, National Database and Registration Authority (Nadra) chairman Usman Mubeen told that at least 90 percent CNICs have been issued over the applications of transgender community.
The Chief Justice remarked, "We were expecting that the CNICs would have been issued till today. The orders of the court were not only limited to Punjab."
Nadra chairman told the court that a representative meeting of the four provinces will be held in this connection in the current month.
The hearing was then adjourned indefinitely.