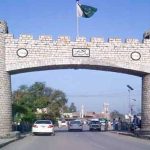 ISLAMABAD: Chief Justice of Pakistan Justice Mian Saqib Nisar has asked the Election Commission of Pakistan to clarify the reason behind banning recruitments in government institutions.
During a hearing on the case Monday, the chief justice questioned the ECP secretary, who was present in the court, on the law under which they banned recruitments by public institutions.
The chief justice asked if the ECP's decision will be implemented on important institutions as well, where appointments of heads were under way.
To this, the ECP secretary said the responsibility for fair elections falls with them under Elections Act, 2017, which is why they were taking measures to ensure the purpose is fulfilled.
The chief justice then asked with such a decision will affect government functions. He also spoke about the reason behind taking suo motu on the decision, saying he took the step in a move to ensure general elections are held on time.
He remarked that complaints over appointments are also filed in the high court, but they try to wrap such cases at the earliest.
The hearing was then adjourned until Tuesday and notices were issued to the attorney general and advocates general.
Earlier in the day, the chief justice took suo motu notice of the ECP's temporary ban on hirings by public institutions.
A three-member bench headed by the chief justice and comprising justices Umar Ata Bandial and Ijaz-ul-Ahsan heard the case.
The ECP had issued a statement on April 11 regarding hiring freeze in appointments made by federal, provincial and local governments to ensure transparency of upcoming general elections.
However, there will be no ban on the hiring by federal and provincial public service commissions, the notice stated.
Moreover, the implementation of all the development schemes, which have been taken up after April 1, will also be put to a halt. The development schemes include those pertaining to the supply of gas and water, construction and carpeting of roads.
This step has been taken to ensure that the funds released for ongoing development projects are not used for other schemes, the statement read.
Keeping in view past practices, the commission has also banned the transfer of previously allocated development funds to other heads.