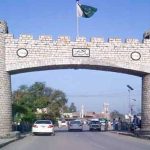 ISLAMABAD: The Supreme Court of Pakistan on Tuesday directed Election Commission of Pakistan (ECP) to determine proper rules regarding banning recruitment in government departments.
While hearing the case, Chief Justice of Pakistan (CJP) Mian Saqib Nisar said no province has ever challenged the authority of the commission, adding that you should provide facilities to the people instead of creating hurdles.
Supreme Court's decision will be final if it takes it directly, he observed.
Justice Saqib further said that its responsibility of the commission to conduct fair and transparent election on time under article 218 of the constitution.
Meanwhile, ECP secretary told that the appointments under federal or provincial public service commission have not been banned. Only prohibited to allocate money for development projects, he added.
SC has ordered to transfer the Punjab government's writ to Islamabad High Court's (IHC) two-member bench, headed by Justice Umar Farooq, to take decision in a week.
It is pertinent here to mention that ECP on April 11 had imposed a ban on pre-election recruitment and uplift works across the country announced after April 1.
Also the diversion of funds for development works would not take place. However, recruitment process through the public service commission would be continued.
Meanwhile, the commission had also received the list of judicial officers to be appointed returning officers and assistant returning officers from high courts. The commission thanked the chief justice of Pakistan and all the chief justices of high courts.