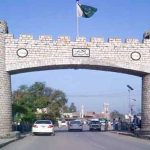 ISLAMABAD: The Supreme Court voiced displeasure over delay in census and directed the government to submit time frame for fresh population census in the country.
A division bench of the court headed by Chief Justice Anwar Zaheer Jamali heard the suo motu notice case against delay in holding population census.
During the proceedings, Attorney General Ashtar Ausaf Ali sought some time for submission of final date for holding of census.
Expressing indignation against the government, the CJP Jamali said the government has tasked the Pakistan Army to maintain law and order for ten years now, adding, "Will army do everything? What are police and other civil agencies doing in this regard?"
The CJP remarked, "Give us in writing that the government cannot undertake population census. However, the jobs that have been assigned to the army are not their domain."
The court is still getting rulings of 2009 implemented, the Chief Justice observed wondering, "Why is that the situation goes to the extent where the court has to hear the implementation cases?